Join Sheila Done-Wilkinson and Trained Academy for DISTANCE learning and become a qualified L3 Older Adult exercise specialist.
Introduction:
The aim of this qualification is to provide learners with the knowledge and skills to design and adapt programs to meet the needs of older adults. The Active IQ Level 3 Award in Designing Exercise Programmes for Older Adults is at level 3 on the Regulated Qualifications Framework.
The course is delivered as DISTANCE LEARNING that comprises:
• 3x Mandatory* ZOOM group delivery
• 22x Pre-recorded lectures/practical sessions
• Private Facebook group where you will have access to support from Sheila and the Trained Academy team.
Entry Requirements:
Learners must hold one of the following, or equivalent:
• Level 2 certificate in GYM instructing
• Level 2 Certificate in Fitness Instructing (Gym, ETM, or Aqua) or
• Level 3 Certificate in Personal Training or
• Level 3 Diploma in Exercise Referral or
• Level 3 Diploma in Teaching Yoga or
• Level 3 Diploma in Instructing Pilates Matwork
Qualification Structure
This qualification comprises 2 mandatory units (6 credits).
Unit 1. Physical activity and health considerations for the older adult.
Unit 2. Designing and adapting exercise programs for older adults.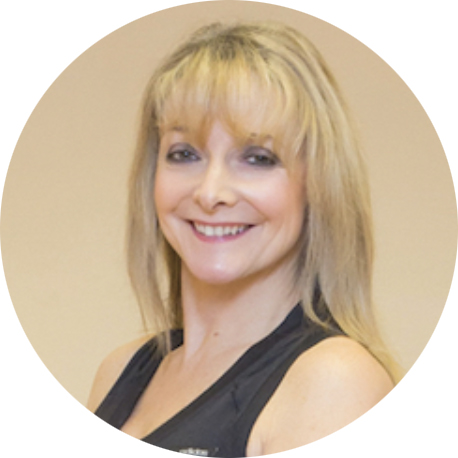 Sheila Done-Wilkinson
Sheila Done-Wilkinson is an international presenter, tutor, trainer & assessor. Sheila specializes in exercise theory and practical training for people working with the older population. Sheila prides herself on delivering a high standard of specialized training courses. With over 20 years of experience, she is inspirational with a genuine passion for her subject.
Enrollment Options
Fee – Resources only, as a refresher or CPD:
£197: 22 x Pre-recorded lectures/practical sessions.
This includes the practical teaching information that is not part of the syllabus, delivered by Sheila Done-Wilkinson, and is exclusive to Trained Academy students.
✅ Regressions
✅ Progressions
✅ Adaptations
✅ Latest research & up to date information
✅ A wealth of teaching ideas from one of the UK's top experts in this field.
✅ Access to our private Facebook group for students on the Older Adult course.
The Refresher option does not include the Zoom calls, assessment, accreditation, CPD points, or a manual. We recommend this option to previously qualified students looking to update & supplement their qualifications. Or, for those who teach Older Adults as part of a mainstream class and would like to enhance their learning to better serve this demographic.