We are super excited to team up with Cherry Baker Education to deliver a new module accessible for qualified L3 Pilates instructors.
This collaborative approach uses modern Pilates techniques for rehabilitation and performance goals, giving you the confidence to plan and teach effective classes in addition to solving postural considerations.
This YMCA awards accredited qualification is suitable for people wanting to get into the fitness industry as a Pilates instructor or for already qualified fitness professionals / personal trainers. The curriculum has been designed by YMCA with the practical ideals enhanced by Cherry Baker as she is the industry expert, published author and in our opinion is the number one modern Pilates guru.

This combined qualification will help you to run a successful business.
Introduction:
The purpose of this qualification is to provide learners with the skill and knowledge to enable them to be professionally competent to design, plan and deliver safe and effective Pilates classes.
• To provide learners with the knowledge to be able to understand the principles of Pilates Matwork.
• To provide learners with the knowledge to be able to plan and programme Pilates Matwork classes.
• To provide learners with the knowledge and skills to be able to instruct Pilates Matwork classes.
Entry Requirements:
There are no specific entry requirements for this qualification.
• Some experience of Pilates classes is highly recommended
• The course requires physical exertion and individual participation is essential; therefore, a degree of physical fitness is necessary
• There is also an element of communication (discussing, presenting, reading and writing) involved and learners should have basic skills in communication pitched at
level 2
Qualification Structure
Learners must complete the seven mandatory units (37 credits)
Mandatory Unit
| | | | |
| --- | --- | --- | --- |
| Units | Unit accreditation number | Level | Credit |
| 1. Providing a positive customer experience in the exercise environment | M/616/7824 | 2 | 5 |
| 2. Lifestyle management and health awareness | K/616/7949 | 2 | 2 |
| 3. Applied anatomy and physiology | A/616/4747 | 3 | 5 |
| 4. Principles of planning and delivering group exercise | R/617/1395 | 2 | 5 |
| 5. Principles and fundamentals of Pilates | K/617/3542 | 3 | 8 |
| 6. Plan and deliver a Pilates session | M/617/3543 | 3 | 12 |
| 7. Optional Unit: Anatomy and physiology for exercise and fitness instructors | K/616/7823 | 2 | 6 |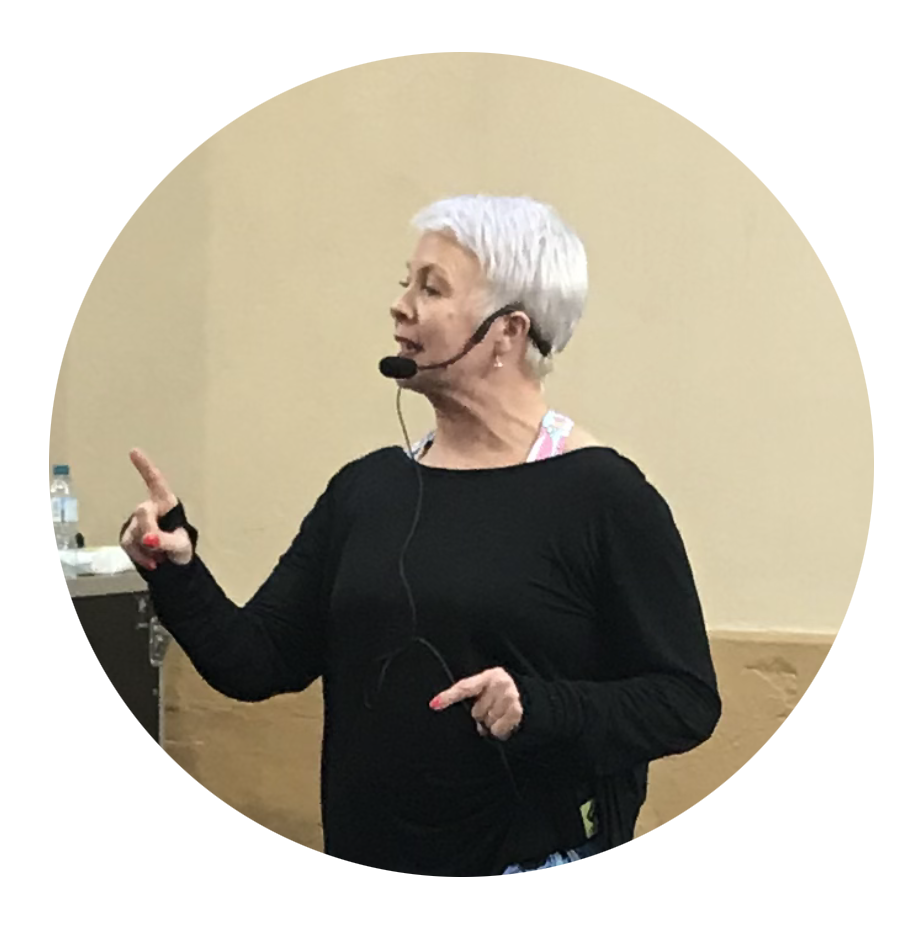 About Cherry Baker
Cherry Baker is a lecturer, guest speaker, presenter, and teacher trainer, specializing in Pilates. She has been in the fitness industry for over 42 years. Cherry is one of the UK's most popular and most sought-after teacher / trainer and is well known as one of the industry's leading presenters.
She has tutored and supported many teachers to become L3 Pilates exercise specialists, helping hundreds to build and develop successful Pilates businesses. Cherry is renowned in the industry for her sense of humor and user-friendly approach to health and exercise. We are lucky to have her as the lead Pilates tutor at Trained Academy LTD.
Enrollment Options
Free T-Shirt when you enrol.
Full payment
£1747
6 Monthly Payments
£292/month
REFRESHER
CPD option for L3 Qualified Pilates Instructors
Full Payment: £647
5 Monthly Payments
£129.50/month
DATES
Saturday 25th November 2023 (Cherry / Paula)
Sunday 26th November 2023 (Cherry / Nicky)
Saturday 9th December 2023 (Cherry / Paula)
Sunday 10th December 2023 (Cherry / Nicky)
Saturday 13th January 2024 (Cherry)
Sunday 14th January 2024 (Cherry)
Saturday 27th January 2024 (Cherry)
Sunday 28th January 2024 (Cherry)
Saturday 2nd March 2024(Cherry)

Sunday 3rd March 2024 Assessments and Self Evaluation (Nicky & Paula)

Note: another assessment day may be added depending on numbers which is scheduled for Saturday 16th March
All days will be scheduled 9-5 pm
For Guidance and Qualifications
Level 3 Diploma in Instructing Pilates Matwork
Rehabilitation and Performance…The modern approach to Pilates